EU Commission publishes first drafts of the benchmarks for determining free allocation for the years 2021-2025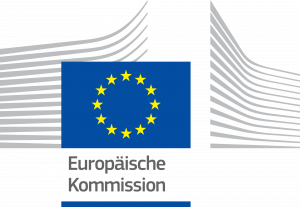 The European Commission publishes the first draft of the benchmarks for the first allocation period (2021-2025) of the fourth trading period (4th HP) . The benchmarks are now open for consultation until 04.01.2021. We have made the corresponding draft available to you here for free download.
In total, there are 52 sector-specific benchmarks and the benchmarks for the fuel and heat sectors. According to the EU Commission, the corresponding regulation is to be adopted in February 2021.
In contrast to the third trading period (3rd HP), it can be seen in particular that the heat and fuel benchmark is to be tightened significantly. In contrast to the 3.HP, the two benchmarks are to be cut by a maximum of -24%.

The benchmark rules for free allocations are as follows:
The benchmarks will be updated twice in the course of the 4 trading period: first for 2021-2025 and then again for 2026-2030.
For industrial sectors at risk of carbon leakage, they are entitled to a free allocation of their emission allowances up to a benchmark based on the best performing 10% of each sector.
Note: The respective benchmarks are used to determine the free allocation of emission allowances. Four allocation approaches have so far been defined hierarchically via the EU Allocation Regulation:

Product emission value (t CO2/ t product): "Allocation is based on the allocation-relevant quantity of the product manufactured, which is multiplied by a product-specific emission value that is uniform for all installations manufacturing that product."
Heat Emission Value (t CO2/TJ heat): "Allocation is based on the amount of allocable measurable heat multiplied by a specified heat emission value that is uniform for all facilities."
Fuel Emission Value (t CO2/TJ fuel energy) "Allocation is based on the energy content of the fuel consumed multiplied by a fixed emission value that is uniform for all installations."
Process Emissions Approach "97 percent of allocable historical process emissions are used as the baseline for calculating allocation." This allocation approach does not set an emissions value; instead, historical emissions are adjusted by an efficiency factor. For more details, see the guidance document issued by the DEHSt "Guideline Allocation 2021-2030 Part 1: Basic Information on the Allocation Rules and the Allocation Procedure".
Author: Sina Barragan, GALLEHR+PARTNER
You might also be interested in: