Welcome to GALLEHR+PARTNER®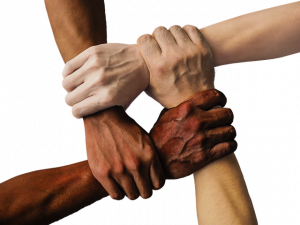 Would you like to turn your ideas into sustainable solutions for the energy-intensive industry? Would you like to help us help industrial companies navigate their way out of Corona Lockdown and into a carbon-neutral, circular economy, renewable future? Whether in the field of emissions trading, energy efficiency, energy and climate management or – perhaps even more interesting for you – in a combination of the above-mentioned topics? With us, you will help internationally operating industrial companies to master one of the most important challenges of our time: Becoming fit for a climate-neutral, resource-efficient future. Welcome to GALLEHR+PARTNER®.
Gallehr Sustainable Risk Management GmbH is looking forward to your Application!
In order to maintain equal opportunities between women and men, applications from women are expressly welcome!
Type of employment: Temporary
Working hours: Working hours can be arranged flexibly if required
Work location: Flexible, depending on the chosen topic. At least regular coordination meetings in Karben near Frankfurt am Main.
The thematic environment
The EU Green Deal, unveiled by the EU Commission at the end of 2019, aims to reduce net greenhouse gas emissions in the European Union to zero by 2050, making Europe the first continent to become carbon neutral. To this end, various support measures have also been defined in Germany to assist the industry with the necessary conversion.
In addition, in February 2021 the EU Commission, the European Parliament and the EU Council agreed on the
European Recovery Plan
which is intended to repair the damage caused to the economy and society by the measures taken against the Corona pandemic. 30% of the 1.8243 trillion euros, i.e. almost 500 billion euros, are to be invested in the conversion of the EU to climate neutrality by 2030.
Your first task is to think of an interesting topic for your master thesis in the field of industry, EU GreenDeal and Corona Recovery Plan.
With your written application, please submit a short synopsis (max 500 words) outlining your idea.
your profile
Education: Studies in the field of economics, (industrial) engineering with relevant specialization or comparable.
Personality: Team player, dedicated and ambitious without fear of asking questions.
Working style: Self-initiated, structured and determined with a commitment to excellence in your work.
Experience: You've gotten your degree to the point where all that's left to complete is the thesis.

Know-How: You know the basic interrelationships of the energy complex. In particular, the difference between performance and work. They are familiar with the basic business and economic interrelationships.
Qualifications: Interest in entrepreneurial thinking and pleasure in recognizing technical, commercial and sustainable connections.
Languages: Very good written and spoken German, at least advanced competence level (C1), English
Remuneration
We will pay you for the preparation of the master thesis depending on the agreed tasks. If the cooperation during the preparation of the master thesis is similar to a working student job, we will orientate ourselves on the remuneration for working students with EUR 17.50 per working hour.
Our location advantages for you
Flexible and mobile working: We offer you flexible working (time) models.
Connected to the whole world: Our head office is 30 minutes by S-Bahn from the centre of the global metropolis Frankfurt am Main.
Freedom for creativity: We offer you freedom for creative work.
Contact and interesting facts
Start: From April
Duration: 4 – 6 months
Prerequisite for the thesis is enrolment at a university. Please attach a letter of motivation and your curriculum vitae to your application.
Do you have questions about the job or about our company?
We are at your disposal at any time. Please contact us either by phone +49 6039 9263686 or via our contact form.