Welcome to GALLEHR+PARTNER®
Would you like to turn your ideas into future-proof solutions for companies? Would you like to help us help industrial companies navigate their way to a carbon-neutral, circular, renewable future? Whether in the field of emissions trading, energy efficiency, energy and climate management, green finance or – perhaps even more interesting for you – in a combination of the above topics? With us, you will help internationally operating industrial companies to master one of the most important challenges of our time: Becoming fit for a climate-neutral, resource-efficient future.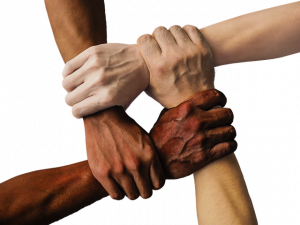 The Gallehr Sustainable Risk Management GmbH is looking forward to your
Application
(f/m/d)!
In order to maintain equal opportunities between women and men, applications from women are expressly welcome!
Type of employment: Unlimited with 6 months probationary period
Working hours: Working hours can be arranged flexibly if required
Place of work: Karben near Frankfurt am Main
your tasks
Innovative and thinking outside the box: You will be involved from the very beginning in developing strategies and solutions together with us in order to accompany our customers on their way to climate neutrality.
Immerse yourself in practice: You support our customers in various topics. First and foremost, very specific requirements for fulfilling obligations in national and EuropeanCO2 emissions trading. You will help our clients identify their specific greenhouse gas emissions(monitoring plans and emissions reports), help clients master coordination with regulatory and civil society bodies (e.g. via the digital authority interfaces to DEHSt) and they will learn about the EU Commission's digital greenhouse gas register.
Accuracy and personal responsibility: The job offered here requires accuracy and correctness. Each of your results will be checked and confirmed by independent experts and public authorities at the end. Therefore, a structured and independent activity is required.
Handle with confidence: you will have direct customer contact and together with our team you will have completed all tasks for our customers in time for the given deadlines.
your profile
Education: You have a degree (Bachelor or Master) in environmental science, energy management, engineering, economics or comparable.
Personality: You are a team player, dedicated and ambitious without fear of asking questions and enjoy dealing with customers.
Working style: You work in a structured, accurate, agile and determined manner with a commitment to excellence in your work.
Experience: Have a Bachelor's or Master's degree with work experience under your belt.

Know-How: You know the basic interrelationships of the energy complex. In particular, you are familiar with the difference between performance and work ;-). Microsoft Excel skills and an experienced use of digital access are also expected.
Motivation: You enjoy the challenges facing industry as a result of the energy transition and climate protection and solving the resulting complex requirements. You are interested in the combination of technical, commercial and sustainable optimization possibilities towards climate neutrality and energy transition.
Languages: Very good, solid written and spoken German as well as English (conversationally fluent)
Willingness to travel: We serve customers all over Germany, sometimes also abroad. They enjoy business travel accordingly.
Our advantages for you
Motivated, competent, responsive and alert team
Broad and very open network in international climate protection, in associations, to experts and in politics
Interesting and varied work for many internationally active companies
Collaboration on
versatile tasks


Flat hierarchies
and short decision paths
trustful working atmosphere,
Fair and open interaction

Flexible and mobile working: We offer you flexible working (time) models.
Connected to the whole world and still in the countryside: our head office is 30 minutes by S-Bahn from the centre of Frankfurt am Main. At the same time, the immediate surroundings invite you to extensive sporting and leisure activities in the countryside.
Freedom for creativity and professional development
And you can charge your electric car/eBike with us if needed 🙂
Contact and interesting facts
Start: Immediately
Duration: Indefinite
Do you still have questions about the job or about our company?
We are at your disposal at any time. You can reach us either by phone at +49 6039 9263686 or via our contact form.