Working Student Transformation Concepts andCO2 Management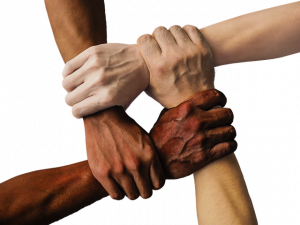 Do you want to turn your ideas into sustainable solutions for businesses? Want to help us help industrial companies navigate their way to a carbon-neutral, circular, renewable future? Whether in the field of emissions trading, energy efficiency, energy and climate management, green finance or – perhaps even more interesting for you – in a combination of the above topics? With us, you will help internationally operating industrial companies to master one of the most important challenges of our time: Becoming fit for a climate-neutral, resource-efficient future.
Welcome to GALLEHR+PARTNER®The Gallehr Sustainable Risk Management GmbH is looking forward to your Application (f/m/d)!
In order to maintain equal opportunities between women and men, applications from women are expressly welcome!
Type of employment: Temporary
Working hours: Working hours can be arranged flexibly if required. You should be available at least 12h/week.
Place of work: Karben near Frankfurt am Main.
The subject
In the course of the global megatrend of climate neutrality, increasing demands are being placed on companies with regard to their strategic orientation as well as their reporting. In Germany in particular, the aim is to transform industry and the economy toward climate neutrality by 2045. Your job is to work with us to help companies determine the current state of their greenhouse gas footprint.
Together, we then find out what our customers' carbon footprint looks like and what opportunities there are in the direction of climate neutrality.
Your profile
Education: You are currently enrolled in the field of engineering, environmental science or economics, with a relevant field of study or comparable
Personality: able to work in a team, committed and ambitious without fear of asking questions and with a desire to contribute to the climate and energy transition
Work style: Self-initiated, structured and determined with a commitment to excellence in your work.
Experience: Ideally, you already have experience with climate and environmental protection in companies.
Know-How: You know the basic interrelationships of the energy and climate protection complex. In particular, the difference between performance and work. You have experience with spreadsheet programs like e.g. MS Excel has already achieved more than just forming sums.
Qualifications: Interest in entrepreneurial thinking and pleasure in recognizing sustainable and technical, commercial contexts.
Languages: Very good written and spoken German and English
Remuneration
Your remuneration is initially EUR 15.00 per working hour.
Our advantages for you
Flexible and mobile working: We offer you flexible working (time) models
Collaboration on versatile tasks in a motivated and competent team
Flat hierarchies and short decision-making paths
Connected to the whole world and still in the countryside: Our headquarters are located 30 minutes from the center of Frankfurt am Main by S-Bahn.
Freedom for creativity: We offer you freedom for creative work and professional development
The opportunity to write your bachelor's/master's thesis with us afterwards
Contact and interesting facts
Start: Immediately
Duration: 12 months with trial period
The prerequisite for working student employment is enrollment at a university. Please include a letter of motivation and a curriculum vitae with your application.
You have questions about the job or about our company?
We are at your disposal at any time. Contact us either by phone at +49 6039 9263686 or send us an e-mail.